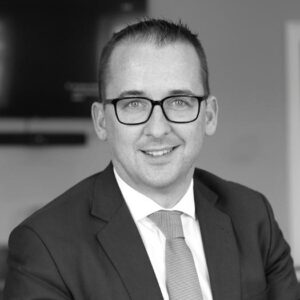 Don has 15 years' experience in providing corporate finance, capital raising and transaction services to his clients. Over the past number of years, Don has led in excess of €500m in debt financings predominantly in the real estate sector for SME's in Ireland. Don is passionate about entrepreneurship and works closely with clients across several sectors in capital raising and transaction services allowing clients and businesses reach their commercial objectives.
Don has worked closely with borrowers and lenders to deliver solutions in distressed cases, he is regularly engaged in debt restructuring assignments and independent business reviews as part of debt settlements and refinance assignments.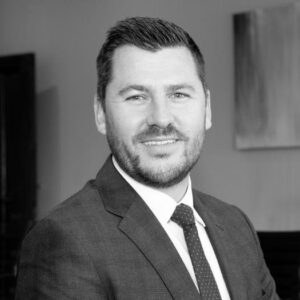 John is a Chartered Accountant and Founding Partner with the firm with over 14 years experience working in Corporate Finance. He has been instrumental in the delivery of strategic commercial and funding solutions for a large number of high profile assignments across a broad range of sectors. Among his key specialisms include the delivery of strategic advices and detailed financial models to assist in the successful delivery of complex assignments.
John has considerable experience in the provision of strategic advices and the development of innovative financial solutions for Corporate clients. He has worked across a broad range of industries in the delivery of successful transactions on both buy-side and sell-side. He is retained by a number of high profile clients in the provision of personal financial planning, wealth management advice and succession planning.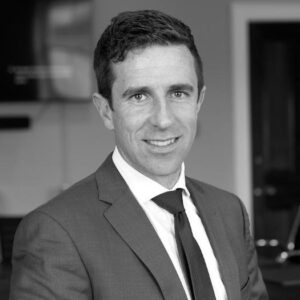 Sam has 14 years' cross functional experience in scaling and advising growth companies. Sam has acted as CFO of two venture equity backed technology companies and as corporate finance and restructuring advisory for 8+ years to clients, across a number of sectors including Renewables, Technology, Real Estate, Hospitality, Self Storage, Food & Beverage and Construction.
Sam is enthusiastic about entrepreneurship with a strong interest in supporting growth stage technology companies. In the last 5 years he has worked as CFO of two internationally scaling technology companies, leading key areas such as fundraising, financial operations, administration and legal. He has extensive experience in capital raising, business planning, financial modelling and refinancing.
Killian is a chartered accountant and Manager with Eden Capital. He has over 10-years' experience in the Irish banking and finance industry working across the SME, real estate and corporate sectors. Specialist areas include financial analysis, financial modelling and due diligence.
Killian has experience managing corporate working capital and M&A transactions involving some of the largest companies in the world while also being involved in a wide range of transactions in the Irish real estate, retail and hospitality arears. Experience within these transactions ranged from credit risk assessment, sector research, detailed financial modelling and documentation due diligence.
Linda is a Chartered Accountant and Manager with Eden Capital. Prior to joining Eden Capital Linda was heavily involved in a number of debt and corporate restructures, debt settlements, strategic reviews and debt & equity raises. Her key specialisms include the delivery of detailed financial models, strategic planning and due diligence.
Linda started her accountancy career in audit and assurance working in a range of industries including hospitality, retail, and international manufacturing companies. Linda also worked in the Corporate Finance & Advisory department of Grant Thornton where she was involved in a number of high profile Receiverships, Liquidations and Examinerships. Her experience prior to joining Eden Capital also includes the areas of Business Advisory & Corporate Finance across a broad range of sectors throughout her time at Focus Capital Partners.
Shauna draws on over 15 years' experience in both industry and finance sectors of business. With qualifications in accounting, marketing and graphic design, she has combined her experience in recent years to focus her expertise on bridging the business development and marketing functions of business operations.
Shauna is commercially minded and is motivated in designing client focused solutions. Shauna combines commercial knowledge with a creative skillset, research, and reporting capabilities, to deliver a credible business development and marketing solution for the business and clients alike. She has experience across a broad range of industries and works closely with the management team in providing a collaborative approach to driving business.
Thomas is a Chartered Surveyor with both the Society of Chartered Surveyors Ireland and Royal Institute of Chartered Surveyors. Thomas started his career as a commercial surveyor in one the largest property firms in Ireland, before joining Ireland's largest property auction firms, BidX1. With 10 years' experience in both the commercial and residential property markets, Thomas advised a number of high profile Clients, both private and lending institutions, to achieve highly successful results with their assets over a number of years.
Thomas has a keen interest in the Real Estate sector, and as a Senior Asset Manager provides his expertise in all things property. With experience in sales, acquisitions, lettings and asset management, Thomas provides his advisory expertise to the managed real estate portfolio and transaction services of the firm.
CAN WE HELP YOU?
For more information on any of our services you can contact us directly